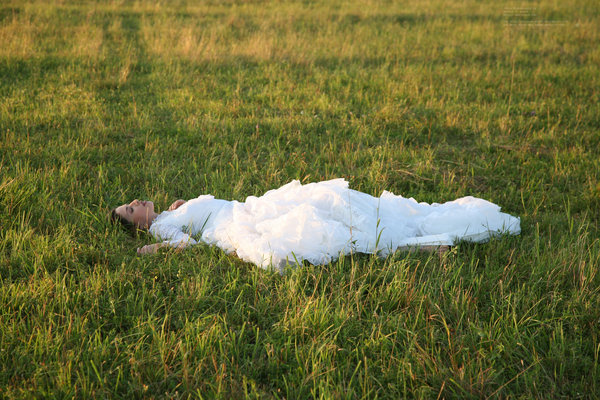 Some Benefits of Use of Catalog of Human Population (Catalog of Human Souls) for Women
(Excerpt from Use of Catalog of Human Souls Benefits Every Person & Group)
Women, perhaps some of you have not yet realized why you need information from the Catalog of Human Population (Catalog of Human Souls). Here are a few specific examples about the benefits of knowing your own and other people's subtype programs and manipulation modes.
The society offers it's own dreams: do like we do, get married, buy a house, become rich, the American dream. These are all common dreams. A woman drowns in this and does not even allow herself to dream because her dreams are not officially legalized. For example, there is officially accepted sex, but now, consciously understanding exactly what is best for you, you can set your own norm.
When a woman doesn't know her program, the only reason why she does not leave a man is because she invested herself in him. But this requires a lot of energy and women become older because of this. The Catalog allows any woman to get any man she wants (and the other way around) quickly using the correction modes (called manipulation modes) of psychophysiology of the desired person. We guarantee that you can put a leash on any man using his manipulation modes! If you want any man will perceive you as the sexiest in any setting.
Secondly, the society always calls us to hide and hold back our emotions. However, emotions are a source of energy that is required normal function of psychophysiology. Furthermore, knowledge of your own subtype structure provides an opportunity to choose a profession, a climate that suites you best. Instead of endlessly picking and choosing things by trial and error, you can now create an environment that will benefit a healthy function of your psychophysiology. The materials from the Catalog also eliminate problems of communication with children and with anyone else.
The most important for a woman is to avoid getting into situations that can harm her health. Now you can easily calculate all such situations by knowing exactly what is very harmful or even fatal for you. Also, the information about one's structure from the Catalog allows one to use food as a tasty medicine depending on the goal and your program's needs, instead of eating whatever you feel like or sitting on some pointless diet.
Now women can stop spending hundreds of dollars on chemical facial creams, and use natural cosmetics, which are beneficial specifically for YOUR skin. Apply it for a week and see for yourself. Or help your kids to get rid of those annoying zits: instead of offering them the standard chemical solution, which burns their young skin give them their own natural remedy. (See Premature Aging: Problems and Solutions.)
As far as the intellectual factor, you get an opportunity to study a field that you can actually develop in instead of studying physics when one is meant to be a poet. In addition, women can finally get rid of the status of "stupid women." Actually, according to decrypted ancient sources women's natural strength and might is greater than men's. Men did not like it, and therefore long ago they made it so that women did not become aware of this. They created an image(s) of a woman based on what they want her to be: an automatically functioning being that exists for men's use and spreads her legs on demand. To ensure that women never guess that this occurred, men changed "In the beginning was the Image" to "In the beginning was the Word." Thus men gained power over women. Since until now women did not know about this, they had no idea that they live in accordance with that what men want them to be. Thus, men strengthened in their conclusion "All women are stupid," because all women's lives are devoted to working for men. And, women strengthened in their conclusion that "All men are idiots." Because by embodying the image that a man created for her, a woman thinks that she is in power. In fact, the opposite is true.
Men, now your only chance to match women who have already gotten the materials form the Catalog is to get the materials about yourselves.
Women, do not be afraid that we shared some of your so-called secretes with men. They will never believe this anyway. But, we do not keep secrets from anyone. The information is available, take it and use it. The results will come quickly. People around the world already use the information from the Catalog. Our mission is to let everyone know that the Catalog of Human Population (Catalog of Human Souls) exists and that everyone can use it.
© 2010 A. Davydov, O. Skorbatyuk. Translation © 2014 K. Bazilevsky.