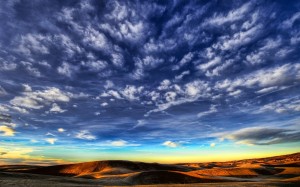 Some of the Consequences of Application of the Catalog of Human Souls (Catalog of Human Population)
Technological Consequences
If in the organic world to which animals and plants belong it is possible to consider them as bio-forms with operating systems according to their classification, then a person can also be considered part of this world programmed by Nature. This enables one to take a cybernetic approach to a person and use him/her as the base (instead of high-tech material objects) in communication processes.
Social Consequences
If we recognize that the main resource of a civilization is an individual, his/her possibilities and characteristics, a more adequate use of this resource (human) can give a more purposeful vector of development for a civilization. Moreover, in the following model "Universe–Earth–Human"—a human (with the help of technology developed by Andrey Davydov and Olga Skorbatyuk) becomes the component that we know most about.
Economic Consequences
There is an opportunity to consider a person in manipulation modes, meaning naturally and artificially created scenarios. In them, a person can be put in subordinate or lead positions. Certain combinations will allow one to predict and create optimal, comfortable conditions for any person, which will be described in advance in a certain hierarchical scheme. With realization of this project it is possible to close an empty spot in modern science—cataloging (classification) of the human population. The given catalog contains information about the psycho-physiology of any person in manipulation modes. It answers modern research in the field of cybernetics, where a person is considered a cybernetic structure (a bio-robot). The given catalog can also be considered the Catalog of software of every human subtype. This enables anyone to predict sales volume of the Catalog of Human Population (Catalog of Human Souls)—similar to the sales volume of computer software products by Microsoft.
Copyright © 2010 A. Davydov, O. Skorbatyuk. Translation is Copyright © 2013 K. Bazilevsky