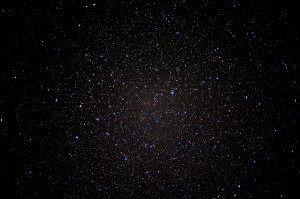 Proof of Existence of "God" (Creator)
(Also, see IDEOLOGY OF RELIGIONS. SCIENTIFIC PROOF OF EXISTENCE OF "GOD": THE CATALOG OF HUMAN POPULATION.)
Does the Catalog of human population (Catalog of Human Souls) contradict existing religious representations? Actually, the fact of existence of the Shan Hai Jing (The Collection of Mountains and Seas) itself is the proof of existence of "God" (Creator). In this civilization this is the only real proof and not someone's imagination because any interested person can see this proof of existence of "God" (Creator, Supreme Being, Divine Power) with their own eyes without any special abilities, touch with their own hands.
The Catalog of Human Souls is a decryption of this very ancient source (Shan Hai Jing), which contains about 300 descriptions of structures of human psyche, or using the religious language–types of souls. The Catalog of human population is the instruction to humanity; it describes individual ways of spiritual development for everyone. And, since that is how it is, using the most basic logic, Shan Hai Jing (Catalog of human population) could not have been written by a human. Only the Creator could have left an instruction to own creation. (Or Creators because we do not know whether one Creator or a group of Creators created humans. This question is for question theologians. Special Scientific Info-Analytical Laborator—Catalog Of Human Souls's scientists do not study religions, and Human Population Academy is devoted to educating about proven scientific research results. Therefore, we will not discuss that what we do not know for sure.)
Besides, Shan Hai Jing is many thousands of centuries older than the Bible and all other religious sources known today. And, most likely, Shan Hai Jing is not a product of the civilization in which we live today, but rather belongs to younger civilizations. It is easy to see traces of the Shan Hai Jing in cultures of absolutely all ancient people and civilizations that have disappeared a long time ago (for example, the Egyptian).
However, despite the relative youth of the Bible it does not contradict the Shan Hai Jing. And, Shan Hai Jing does not contradict the main thing: "God" exists and in the basis of all is an image (a divine idea, etc.). This manuscript—Shan Hai Jing—is quite possibly millions of years old (the exact date has not been established by sinologists). It is written specifically in the language of images. Images are that universal language, which our Creator(s) spoke. The Special Scientific Info-Analytical Laboratory—Catalog Of Human Souls founded by scientists Andrey Davydov and Olga Skorbatyuk, has decrypted this most ancient language. The laboratory did not create the Catalog of human population, the scientists are just translators of Shan Hai Jing from the most ancient language of images into modern languages.
Based on the facts stated above, Shan Hai Jing, a catalog of humans, is the proof of existence of "God," Creator, Founder, the One who has created us, has created humans.
© 2010 A. Davydov, O. Skorbatyuk. All rights reserved.
Translation © 2013 K. Bazilevsky. All rights reserved.