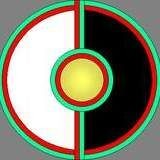 About the Technology Used to Decrypt Programs of Type Homo
The ancient Shan Hai Jing (Catalog of human population) contains coded human subtype descriptions and is the source of  the Catalog of Human Souls. This manuscript  is many thousands of centuries (if not millions) older than the Bible and all other religious sources known today. Most likely, it is not a product of the civilization in which we now live, but rather belongs to younger civilizations. It is easy to see traces of Shan Hai Jing in cultures of absolutely all ancient people and civilizations that have disappeared a long time ago (for example, the Egyptian).
Human psyche consists of images, a figurative language, and the ancient Shan Hai Jing manuscript lists all images (pictures, hieroglyphs, archetypes) of psyche of 293 human subtypes. In 1975 this manuscript has been decrypted by scientists into the Catalog of Human Souls by analogy with already existing ecosystem catalogs of plants, animals, etc.
Human subtypes structures are classified in the Catalog of human population (Catalog of Human Souls) based on the phenological principle. The procedure did not include the standard means of sampling, testing, or questioning. All these methods are not needed anymore. The method became more simple and effective. All data that is needed is the day, month and year a person's birth. However, the Catalog has nothing to do with astrology, numerology, etc. Then why the date of birth, you may ask? Because the Catalog, just like any book, has a table of contents list: the birth date of a human simply corresponds to a chapter. Descriptions of each human subtype in these chapters allows one to get complete information about any person, use this information, do what ever you wish with any person.
Decryption of Shan Hai Jing required expertise in fields like sinology, phenology, physics, chemistry, and so on, as well as extensive studies of I Ching and Tao Te Ching (both are commentaries to Shan Hai Jing), and other ancient books.
For convenience, decryption of each human subtype in the Catalog of Human Souls is divided into 6 factors: intellectual, physical, dietological (nutritional), emotional, sexual, and environmental. Within these factors are specific descriptions of potential talents, habits, particularities, likings, and so on.
The Catalog of human population (Catalog of Human Souls) contains detailed descriptions of the entire psychophysiology of type homo (293 human subtypes). It is the instruction to humanity. Obtained statistical data confirms validity of this product. Statistical data was gathered using existing research standards. Any person or group can easily make comparative analysis, test it out for themselves on real people using free demos of human subtype programs. There is absolutely no reason to believe in anything if you have not tested it out for yourself.
Copyright © 2010 A. Davydov, O. Skorbatyuk. Translation Copyright © 2014 K. Bazilevsky.