Secret Sexual Desires

Book Series
This series provides real seduction recipes. It demonstrates manipulation, or regulation tools as real instruments for practical application. Take them and apply them. Unlike other methods, the application of information provided here offers immediate results; there is no need to meditate for years, confess your sins, or seek guidance from a guru. Techniques on how to seduce or otherwise manipulate you or any person along with complete information about their psychological portrait now exist.
Books in this series present information based on proven scientific research in the field of Non-Traditional Psychoanalysis. Note that they have nothing to do with astrology or mysticism. As for the birth date, this is explained by natural (phenological) cycles, nothing more. See Courses to learn more.
You will need to read the seduction scenario you are interested in provided in the books to understand the peculiarities and characteristics of the person that you will be playing, as well as likes and dislikes of the person you will be seducing. When you act out the scenario, do the things specified in the recipe, even when it is something you would not normally do and has nothing to do with your personal values. Use the information provided to make yourself, the conversation and the setting appealing to the person born on the date specified by implementing things from his/her preferences given in the recipe. This is called 'transmitting manipulation (control) modes'. If you follow the instructions, you will be irresistible to the person born on that date.
♦ ♦ ♦ ♦ ♦ ♦ ♦ ♦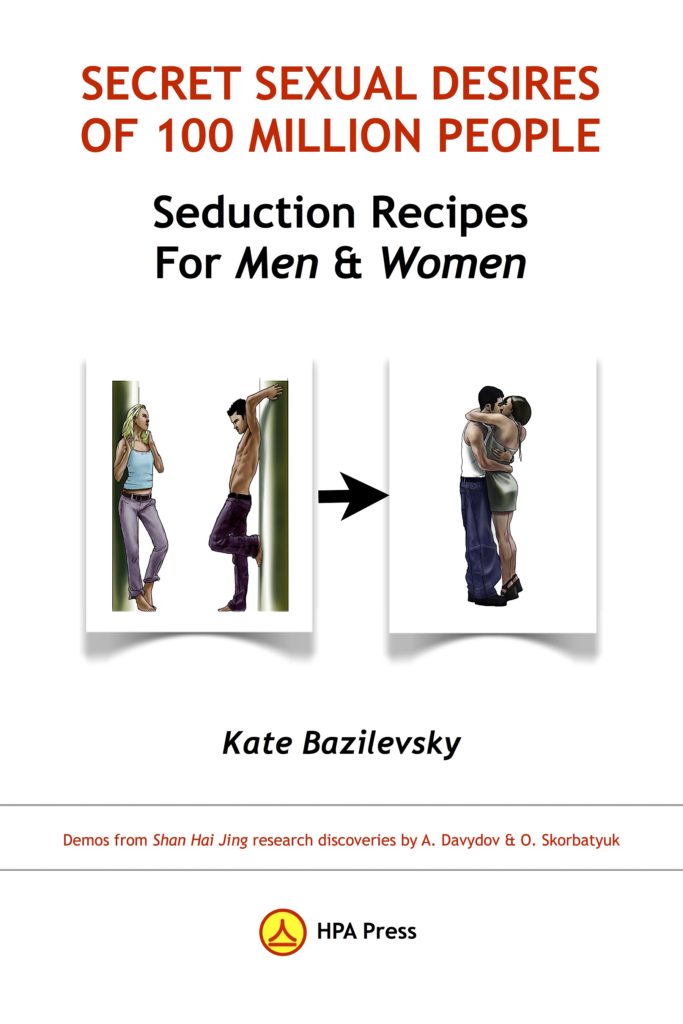 SECRET SEXUAL DESIRES OF 100 MILLION PEOPLE Seduction Recipes For Men & Women: Demos From Shan Hai Jing research discoveries by A. Davydov & O. Skorbatyuk Book, eBook & Audiobook by Kate Bazilevsky
ISBN: 9780988648579, 9781301135035, 9780988648586
Purchase an eBook, an Audiobook or a physical book.
♦ ♦ ♦ ♦ ♦ ♦ ♦ ♦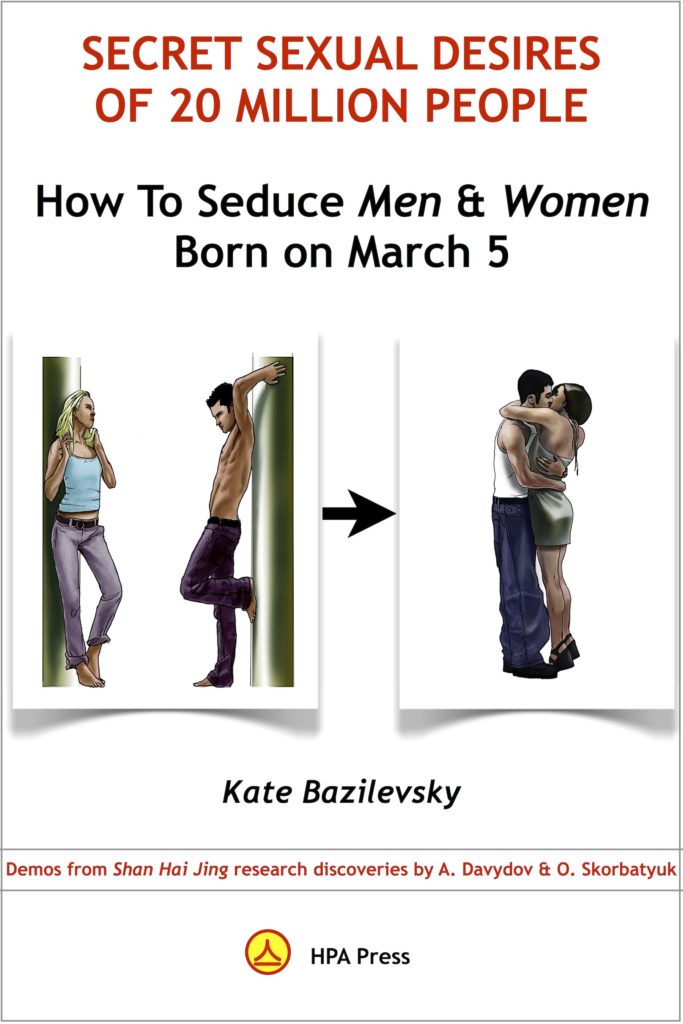 How to Seduce Men & Women Born on March 5 Or Secret Sexual Desires of 20 Million People: Demo From Shan Hai Jing research discoveries by A. Davydov & O. Skorbatyuk eBook and AudioBook by Kate Bazilevsky
ISBN: 9781301087204
Purchase an eBook OR an AudioBook.